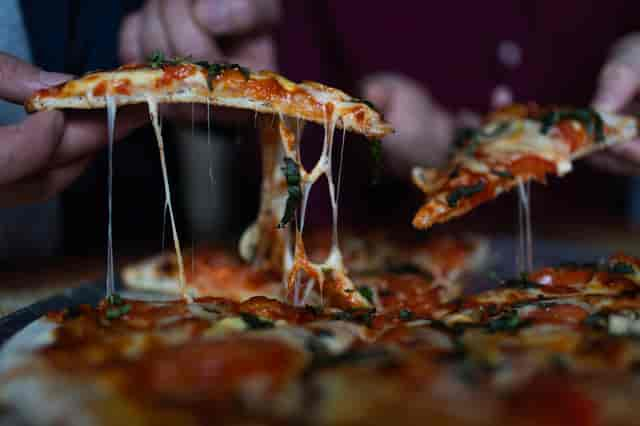 Capozzi's NY Pizza
The Best Pizza South of New York!
Welcome to Capozzi's
"I opened Capozzi's in 1997 to create a casual place in a friendly atmosphere with great food at a reasonable price. You know, a neighborhood place kind of like the one I grew up in; where you see your family and friends enjoying themselves over an old fashioned, home style meal. The people that work there know you and your family."

-John "Bud" Capozzi
Capozzi's NY Pizza Pasta & More
Great food at reasonable prices served in a family friendly atmosphere
Winner of Around Town Reader's Choice Award for Best Pizza 2009-2013!
"Amazing NY pizza! Best I've had in a long time and I love that it is still family owned and operated. Highly recommend to anyone who wants real pizza!"
-Allison B.

"Great pizza, excellent food, love the staff and local feel. I'm from NY, this is Pizza."
-Larry B.

"I'm originally from New York, and everybody knows how good the pizza is there, and to move to Marietta and find pizza of that quality is a blessing, Capozzis has the best pizza in Atlanta, and the staff is so welcoming and professional, I recommend this place to all my friends, and they trust my opinion, I'm from New York, nuff said!"
-Cesar J.

"One of the few places I miss from the ATL area. Buddy and I have been friends for nearly 20 years. Want the best pizza and pasta money can buy? Go to Capozzi's. They are the very best."
-Joe. C.
Marietta
4285 Roswell Rd.
Marietta, GA 30062

Hours
Monday - Saturday:
11:00 am - 10:00 pm
Sunday:
12:00 pm - 9:00 pm